Pictures of Moms - Dad and puppies.
Such a pretty girl!!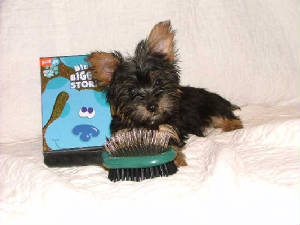 Diamond's female puppy now lives in Texas.
Jake the Traveler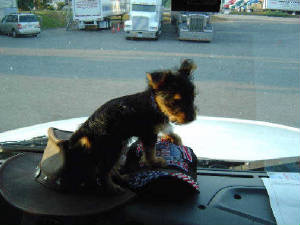 Jake loves to keep guard of his semi for his new owners
I have pictures here of puppies that are now in loving homes and also some pictures of my own Silkies.
You can see JAKE on the left. He loves to ride in his semi truck with his new owners.
To the right is Diamond and Joker's female puppy that is the proud owner of a family in Texas.
Terra has 2 favorite toys. The ball that she will catch in mid air - and the stuffed worm that she has taken all the stuffing out. She has now been adopted by a family in Minnesota.
Silky Trio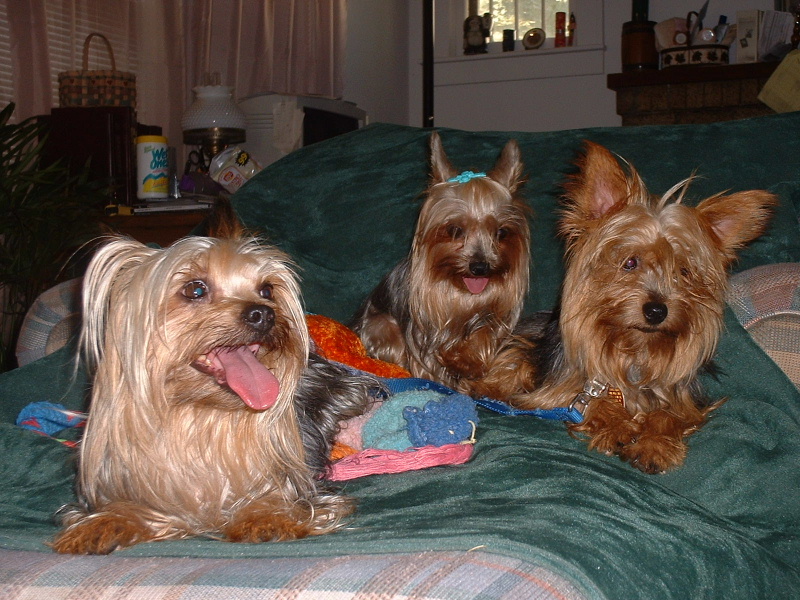 Terra - Annie - Rocket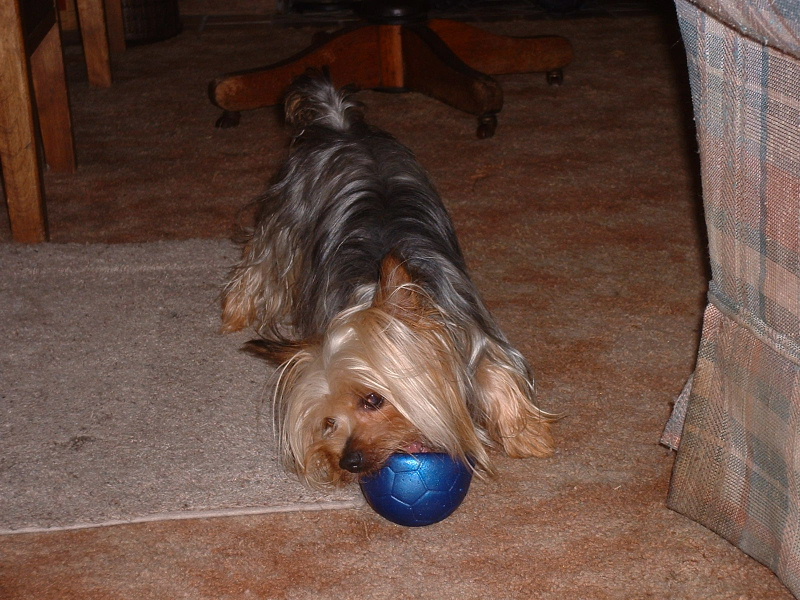 Silkies love to run and play - and they love to just sit - close to you.
Terra is on the left - Rocket on the right and Annie is hidden in the background. Rocket was one of my males. Terra and Annie were some of my first Silkies. Katie (Annie's mom was my first Silky!!!)
Ripley modeling his coat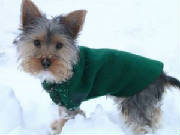 Ripley lives in Des Moines
Below on the right, you will see one of Terra's puppies that lives in eastern Iowa. She loves her family and they love her!!
One of Terra;s puppies
Now lives in Central Iowa
To the left you will see a picture of Ripley. He is the proud owner of a family in Des Moines. He models dog apparrel.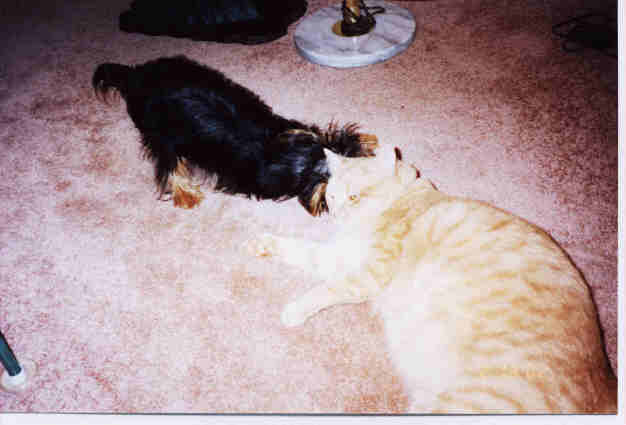 This is Cookie and her pet cat. She was one of my puppies that is now the proud owner of a Washington D.C. couple.
She and Tabby are the best of friends - they even sleep together!!