Occassional cute and cuddly puppies raised in my home. Pre-spoiled and ready for your love
One of Lady and Gizmo's AKC Yorkie babies - 2010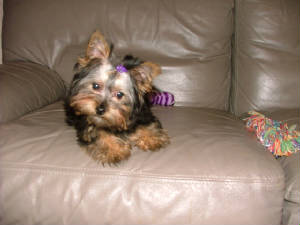 SWEET, SPIRITED ,ALERT - SHE DOESNT MISS A THING!!!
The Yorkshire Terrier is a glamorous little dog. They are a non-shedding breed. They do not shed any more than a person does. Being a small breed, my adults weigh about 3 - 4.5 lbs. They are raised in my home with love and care. They are my family!!!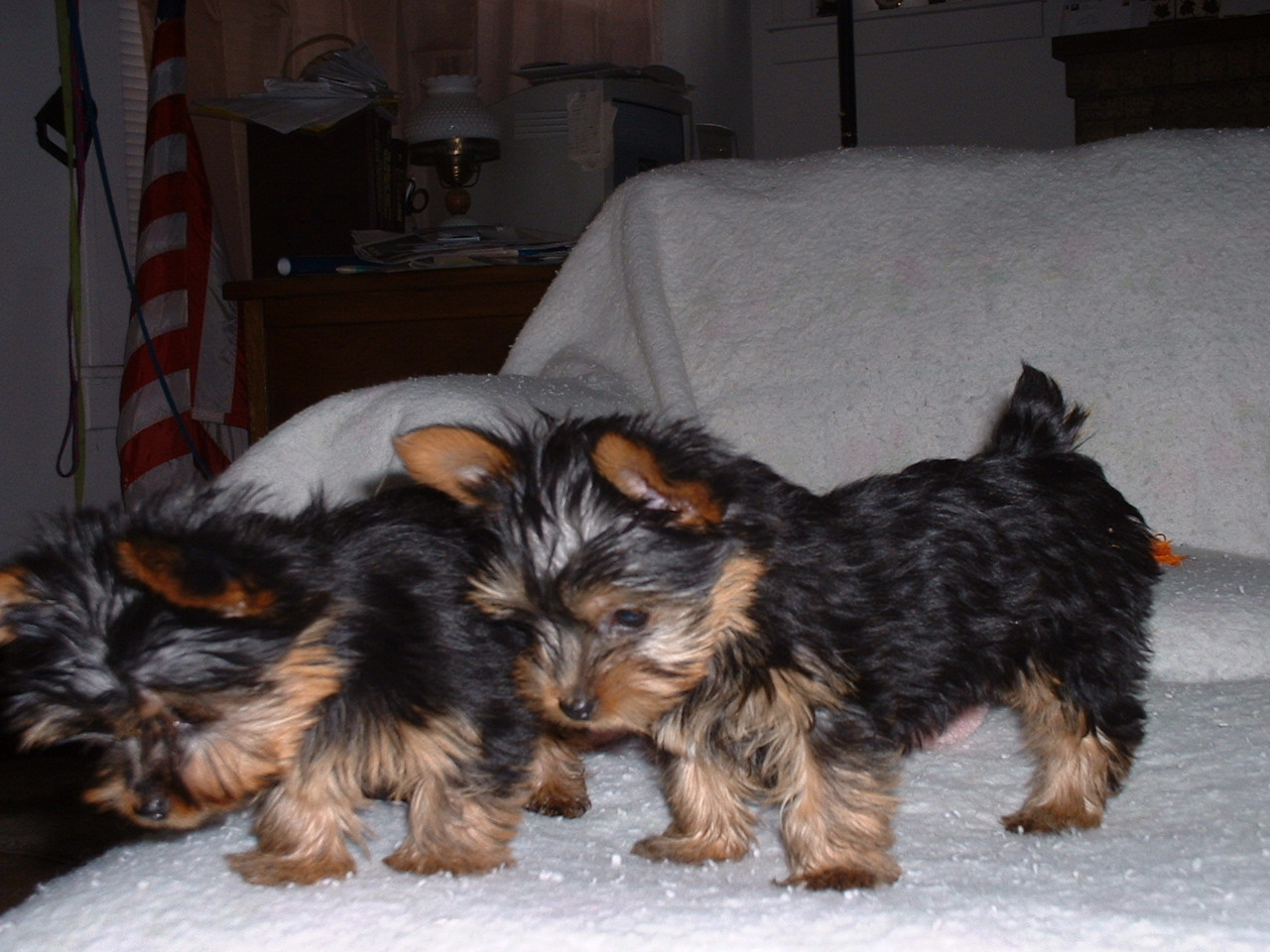 AKC registered Yorkie Terrier puppies are available for $800 and up.

Stud service is available to Yorkie females that live in the Omaha, Ne. or the Kansas City, Mo. or the Des Moines, Ia areas. I am now located in Omaha, NE. so there is easy access to these areas.
If you would like to see a picture of my Yorkies, just click on the words - About Us - located below .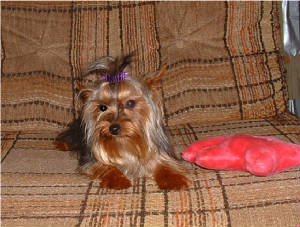 Small Yorkie Female - 2006
Contact us thru e-mail by clicking on the words below.
-or- click on the - Contact Us - located below for our phone number and address.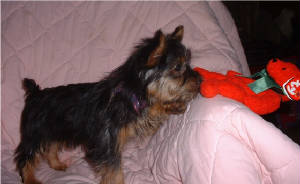 THIS PAGE LAST EDITED: